this past weekend was pumpkinfest in boston... we broke the world record for the most simultaneously lit jack-o-lanterns. but really, how hard is it to beat keene, new hampshire at anything- let alone pumpkins??
most importantly, my parents were in town to celebrate my mum's birthday. and the amazing news that her cancer is in remission. i was speechless when i heard the news and more or less still am. definitely sleeping easier, but still speechless ;) to say it was wonderful news and an awesome feeling really just doesn't even come close- but it will have to do. so good on ya mum- !
here are some pics...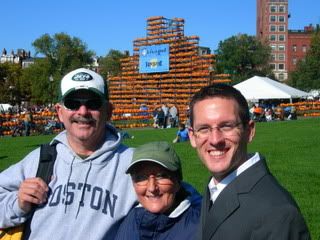 my personal favorite from the day... there's something about all that orange, green and blue: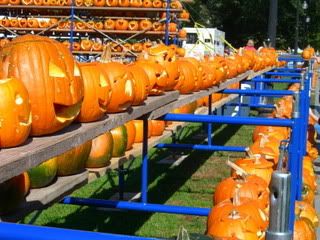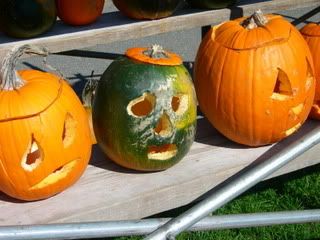 seems as though a couple of gourds got mixed in :)
oh boston...