this past weekend j.mo and i stayed with our friends mags (
the butter queen
) and jon in wellfleet, a sleepy little seaside town just a few miles from the great pink vortex some call provincetown. maggie's family has a gorgeous house there, complete with beautiful gardens and a lovely fireplace. not such a bad place to spend a few days- the weather was perfect and of course the food was pretty good too.
here are some pics...
headline news around town: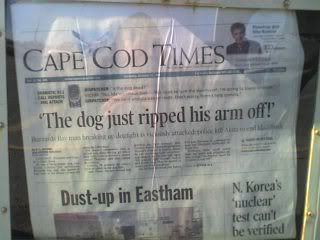 where massachusetts ends: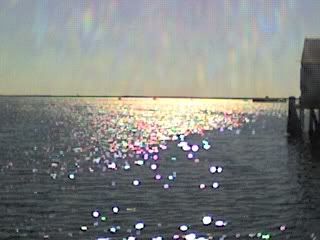 oh the timing. it was lesbian weekend in p-town. i'm not used to being around so much testosterone and bad hair. and this survey says there was more camouflage on the streets of p-town than there is in baghdad.
even the jack-o-lanterns dispensed tampons and had faint mustaches:
we did everyone's xmas shopping while in town too:
good go-go juice:
mmmhmmm- dick wasn't the only man in town munching on kittens last weekend ;)
more from around town: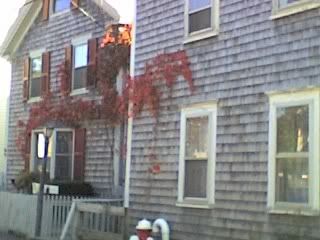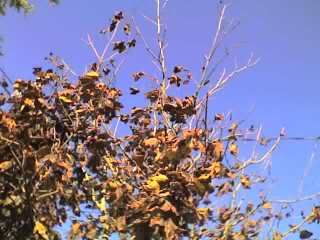 and the beach...
a little treasure found at cumberland fahms:
the entire house is decked out in seashells, driftwood, stuffed gulls et al. all very beachy. and then in the kitchen we find the kwanza bus, full of pineapples and island peeps.