it was a pretty uneventful day of traveling on my way back to boston today. i did get upgraded to bidness class from merida to houston since the flight was oversold, so that was a nice little early am surprise. the only other excitement during the trek home involved the bat that was flying around the baggage claim area in terminal C. yes, a real bat. good thing the national guard is on hand at the moment to control the ensuing rabies-tainted chaos.
so here are the highlights from the pics:
the office in merida:
my new co-workers: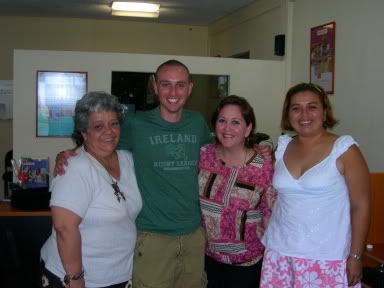 chichen itza (mayan ruins):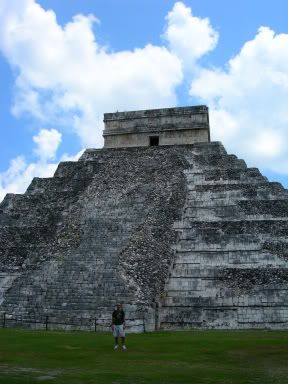 i was sweating it out with mi amiga, kristin :)
luis' gorgeous beach house in progreso: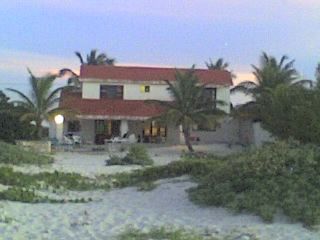 one of his adorable sons and an even cuter niece, edwina: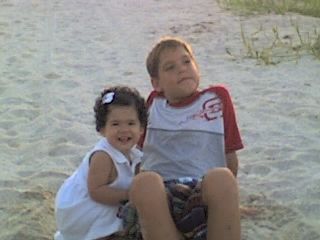 sunset in progreso:
all the fixins for a vegan dinner... mushrooms and wine...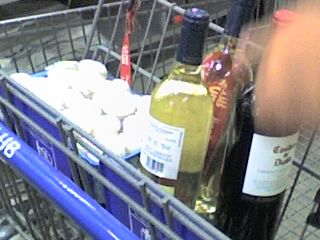 an amazing freshwater cenote (kinda like an underground swimming pool:
me showing off my ability to not drown:
and a little ditty from the plane this morning: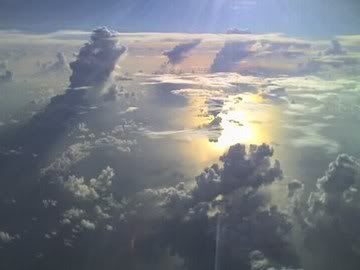 next stop costa rica.... :)