howdy... it's been a while.
i'd like to blame my lack of posting lately on a combination of way too many leftovers: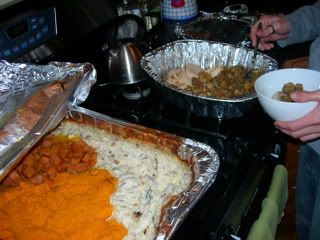 ugh, i feel slightly sick just seeing that pic. although you know i'd be first in line if there were still some in the fridge ;)
so yeah- busy eating leftovers and i also started a new job last week. oh and did i mention it's the end of the semester? so those are my excuses- a few more weeks and it should be bidness as usual. in the meantime, how about a few more pics?
yesterday j.mo and i started getting ready for our holiday party next weekend. two trips to target was a bit much for one day. christmas really does bring out the least savory bits of americana- like seeing a mom smacking her unruly kid with a roll of wrapping paper in the middle of the store. ah, holiday bliss. we also got our tree yesterday and went to town decorating...
i'm not exactly sure what is going on here:
and then the annual popcorn-stringing sweatshop opened for business: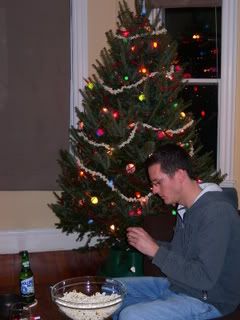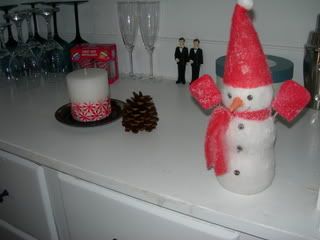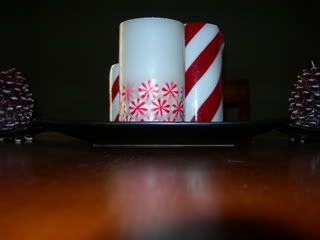 blimps, the christmas cat... official supervisor for the evening's activities:
the house is kinda a mess right now, so i'll post a pic of the tree all nice and lit up some other time ;)
last night i also made baklava for the holiday party we're going to today... nothing says holiday cheer like a whole tub of melted soy butter: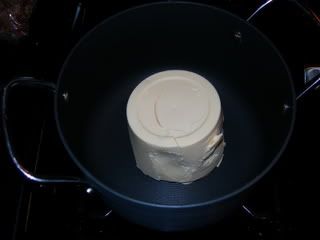 and now for a little video that would make paula deen oink with bigbutterladydelight: