well, it's saturday morning and the post-thanksgiving gluttondust has settled. we all had a wonderful day and ate/drank ourselves stupid. after working our butts off on wednesday evening to get everything ready i was up at 5am thursday morning to drive up to new hampshire to meet my grandma (she was a little nervous about driving from maine all the way to boston on her own). once i got north of boston it was snowing like a mo'fo-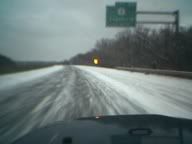 definitely a little more of an adventure than i had in mind....
but the rest of the day went well and it was nice to just sit around the fire all day and graze. the food got rave reviews, so the minions were happy.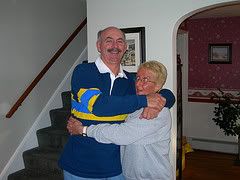 yesterday after seeing my grandma off we headed out for the 5th year of day after thanksgiving tree fetching: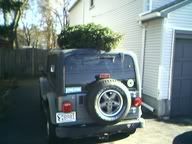 i guess there's no turning back now- 29 days until xmas.
hope everyone had a good thanksgiving and good luck disposing of all those leftovers. we can barely close the fridge.... although truth be told, there's nothing like stuffing and mashed potatoes for breakfast, lunch and dinner ;)